Ribbed Hat Pattern
This hat is made with a crochet ribbing pattern that produces a stretchy and comfortable fit. You can customize the brim style, color, and stripe pattern to make this hat your very own!
I have a new appreciation for people that make clothing from crocheting. This hat took me longer that any stuffed animal character I have made or even wrote myself. Please as always if you use this pattern and post photos on social media, please put 'Pattern by @CrochetCacheCA' in your post. I would love to see the results!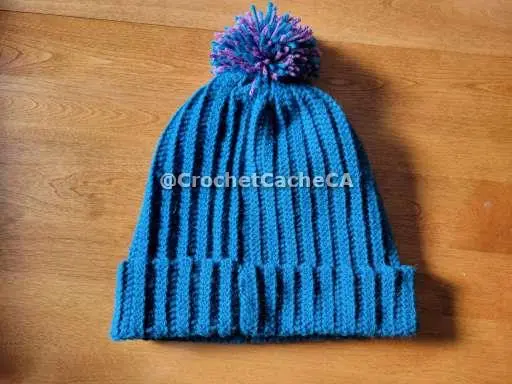 ---
General Information
---
The height of the hat I made is 14 inches. This allowed for lots of space and large rim. the length you need to crochet is circumference of the persons head. Make sure the last rows of stitches is the opposite of the starting stitch. This way they line up and when you connect them you can hide the connecting stitch
The chain count below may change based on the type of wool you are using and the how large you you want the brim and height of the hat to be. I wanted a fairly large brim and the hat was for an adult.
---
Pattern
---
Chain 67 (this can change based on your type of wool and how tight you crochet), skip 3 stitches double crochet in back loops only, Double crochet in back loops 64 times until the end
Rows 1 - ?
Chain 3, turn work, 64 Double crochet
-
When finished make sure the finished row is the opposite of the starting row, so when you attach the ends it keeps the ribbed pattern.
-
Leave a really long tail to stitch the ends together and close one end of the hat.
-
Stitch the end of the hat together.
-
Close the end of the hat.
-
Tie off the remain yarn.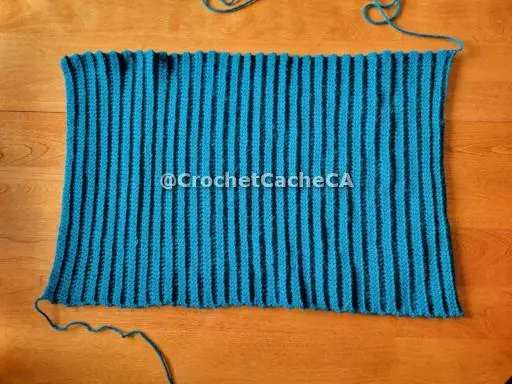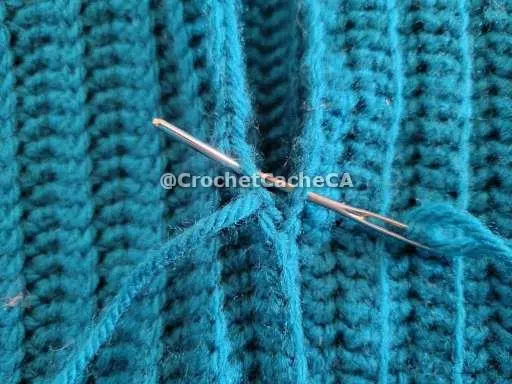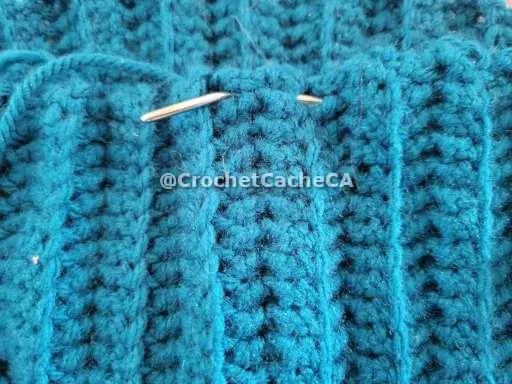 ---
You made a hat!
---
You did it! You have made your very own ribbed hat. Go ahead and share your work on social media, or give it as a gift. If you want to try something new, there are many other ways that you can crochet this hat:
Add a pom pom or tassel to the top of the hat.
Make it in different colors.
Alternatively, make another size that fits better for yourself or someone else (this pattern is written based on my head measurements and preferences).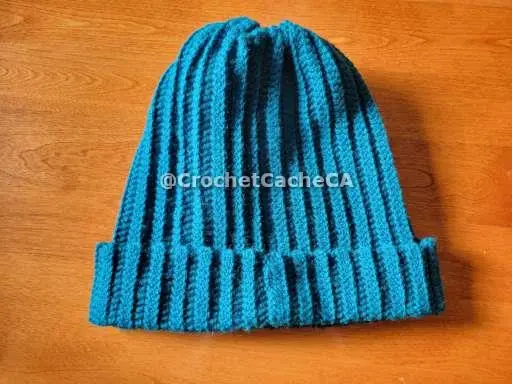 ---
Conclusion
---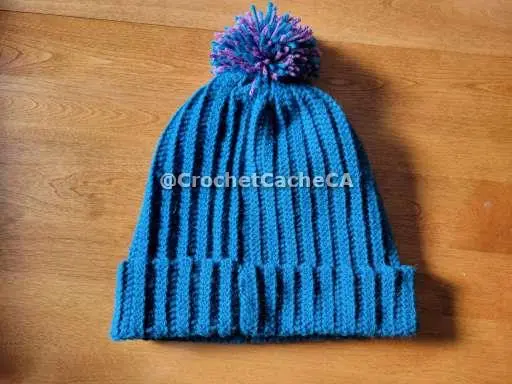 Now you know how to crochet a ribbed hat. This hat is great for beginners as it uses only one crochet stitch type. The pattern is very simple and easy to remember as it repeats over and over again throughout the entire project. This pattern can be used in any size yarn and hook combination so that you can create a hat for anyone!