Sheldon the Tortoise amigurumi pattern
I present to you the cutest little tortoise ever! Sheldon is an adorable turtle that is fun and simple to crochet. He makes a great gift for kids and adults so get your hook ready and let's start!
The pattern also comes with several accessories to help Sheldon be ready for any occasion and weather! In addition, you can use these accessories with other projects as well.
I think this pattern turned out well, if you do use this pattern please @CrochetCacheCA on social media. I would love to see the results!
---
Here is what you will need to make one yourself:
---
Weight 4 - Medium / Worsted yarn in a variety of colours
Crochet hook 4.5mm
Bent Yarn needle (helps with assembly
Scissors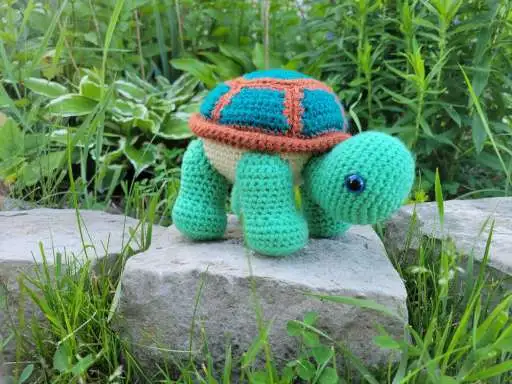 Tortoises are one of the oldest living creatures on this planet!
---
Here are some facts about Tortoises
---
A group of Tortoises is called a creep, but they most prefer to be alone.
Their shell colour tells where they are from. If it light they are from a warmer place in the world.
They smell with their mouth. Specifically the roof of their mouth.
Their shells are made of 60 interconnected bones.
Some Tortoises can living longer than humans, living over 100 years.
They can hold their breath for a long time. They also empty their lungs before going into their shells.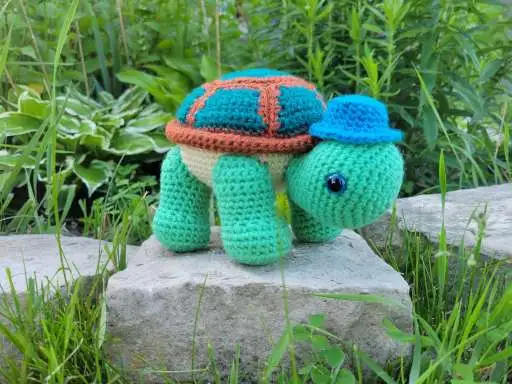 ---
Conclusion
---
If you enjoyed this crochet pattern, please come back and let us know! We love hearing from our readers. If you're looking for other fun crochet patterns, we have plenty of them on our blog. Happy crocheting!